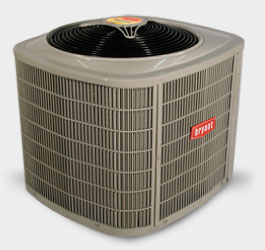 We want to be your ONE call for all your Plumbing, Heating & Air Conditioning needs!
Most homeowners don't realize the largest investment in their home is in the Plumbing, Heating and Air Conditioning. Most people take this for granted until something goes wrong. In a lot of cases if you have a well that supplies you water or if you are on public water the water may need to be treated, hard or acidic water can cause a great deal of damage to the piping system in your home.  If you own a well you should have your water tested periodically for bacteria.  All these problems can be solved with a softener , neutralizer and  Ultra violet light system. The Heating and Air Conditioning is basically the heart of your home you wouldn't go to a heart surgeon and tell him to install what ever is cheapest so why do that for your home. A high efficiency high quality heating system installed by us can add a great deal of value to your home and give you piece of mind knowing that your going to be warm in the winter and cool in the summer.  Just give us a call for a free estimate 215-348-5097.
To our valued customers the changes are now in effect in the water heater industry that anyone who has a hot water heater will effect. These changes are from the National Appliance Energy Conservation Act. Now there will no longer be an 80 gallon electric hot water heater. These have been replaced with a heat pump water heater, the efficiency will be much greater but we expect a 35% to 50% or more increase in initial cost, but you should see a substantial reduction in energy costs. PECO is offering a $400.00 rebate on changing from a all electric water heater to a high efficiency heat pump water heater.  These units will come with a 10 year manufactures warranty.  This will not be the only change all water heaters they have been mandated to increase the insulation value for the tanks, this will mean a water heater may be as much as 2″ wider and taller. This will effect all water heaters electric , gas and oil. If you have any questions please give me a call and I will try to answer anything I can.  Please be aware that these changes are in no way brought about by Bradford White or any water heater manufacturer, these are federal mandates brought out by the government.  Warranties have become a little more complicated in the past you were given a new water heater and the warranty only extended to the  remainder of what was left on the original warranty.  Now you will be given a credit toward the cost of the old water heater you will need to pay the difference of the price increase of the old to the new but you will receive a new 6 year warranty on the new water heater.
Come to our office to see a working version of the most advanced, highest-efficiency Heating & Cooling systems.
This is something everyone who has an  air conditioning system or heat pump over 8 years old should be aware of,  the price of the refrigerant that is most likely in your system R-22 has skyrocketed in the past several years and is only getting worse.  This refrigerant will soon be phased out, the price companies s are charging range between $75.00 to over $100.00 a pound some systems hold as much as 15 to 17 pounds.  The time is now to update your inefficient equipment to a new high efficiency R410 A ozone friendly system.  Don't wait till it's hot to find your in trouble call now and we will let you know what is best for you.
 The Bryant Instant Rebates are in effect till June 30th PECO rebates are still in effect.
How can a plumbing and heating service call get you more cash at tax time? Find out on our specials page.
Voted Best of Bucks Mont.  Plumbing, Heating and Air Conditioning 2013
We service Air Filters, Central Air-Conditioning and Heat Pumps, Drain Cleaning Service, Faucets, Fixtures, Garbage Disposals, Humidifiers, Oil & Gas Heating, Plumbing Contractor, Residential and Commercial Plumbing Service, Stall Shower and Tub Enclosures, Sump and Sewage Pumps, Water Filters, Water Heaters, Water Treatment, Well Pumps.